California-based The Walt Disney Co. (NYSE: DIS) has had a major presence in Florida since the 1960s when the early stages of Walt Disney World were under development. Yet, the company is set to grow its foothold here exponentially.
That is due to Disney planning to build a campus in Central Florida and relocate thousands of workers to metro Orlando. The company should make the move to Lake Nona by late 2024, according to information shared on job postings.
"By choosing to build a new regional campus in Lake Nona, Disney will become part of this smart city where cutting-edge ideas turn into realities," Nick Beucher, president of Tavistock Development Co., previously told OBJ.
The move is set to create huge economic impact for the region including jobs, residential and commercial growth and more.
What are The Walt Disney Co.'s relocation plans for Central Florida's Lake Nona?
The Walt Disney Co. has confirmed it will relocate about 2,000 jobs from its California headquarters to Lake Nona, a master-planned community in southeast Orlando.
Initially, the Disney campus will be home to imagineers and other professionals. The campus is expected to have a new building, but the size wasn't immediately known.
What have Walt Disney Co. executives said about the Lake Nona relocation?
In 2021, Josh D'Amaro, chairman of Disney Parks, Experiences and Products, said the move is partially due to Florida's business-friendly climate. "This new regional campus gives us the opportunity to consolidate our teams and be more collaborative and impactful both from a creative and operational standpoint."
"This new project will create a dynamic environment to support our expanding business — a brand-new regional campus which will be built in the vibrant Lake Nona community of Orlando," said D'Amaro.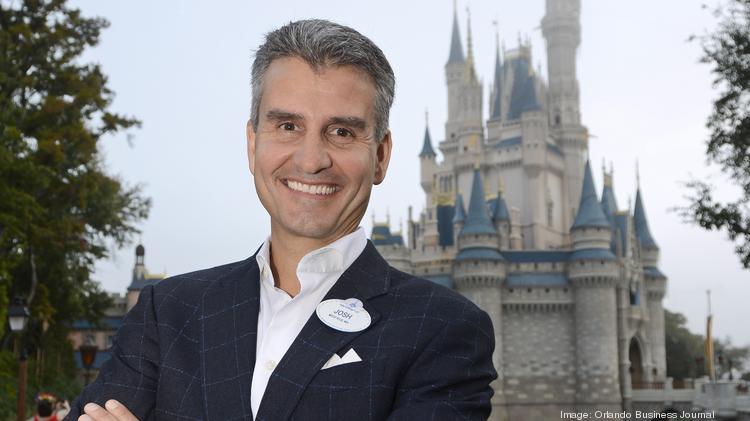 What land has Walt Disney Co. acquired for its relocation in Lake Nona?
Dynamic Campus LLC, an entity related to Disney, spent $46 million on nearly 60 acres in Lake Nona, or $766,666 per acre, according to Orange County records. Lake Nona Land Co. LLC, an entity related to Lake Nona developer Tavistock Development Co., was the seller.
The property is north of Lake Nona Boulevard, south of State Road 417, west of the Lake Nona Town Center and east of Medical City Drive. Public records show the property can support up to 1.8 million square feet of office space in multiple buildings at least four stories high.
No permits or plans have been filed yet for the property, according to city of Orlando records.
How has the Walt Disney Co. relocation affected home sales in Lake Nona?
Realtors familiar with the Lake Nona area have said there are already signs of Disney workers looking for homes.
Experts have said past corporate relocations start with top executives looking for homes up to two years in advance of their moves. Then, vice presidents would start house hunting a year in advance.
This could drive up home prices in that area due to the region's housing shortage and the higher salaries commanded by workers in California, which would allow them to bid higher in a competitive home-buying situation.
How will the Walt Disney Co. relocation affect hotel development in Lake Nona?
Hotel interest in Lake Nona is increasing as it has seen a surge of residents, retail and restaurant expansion, industry experts have told Orlando Business Journal. Disney's relocation only helps to raise the fervor to meet hotel demand.
"Disney likely will have a big impact on the Lake Nona hotel submarket," previously said Paul Sexton, vice president with hospitality brokerage and consulting firm HREC in Orlando. "As I understand it, the jobs will be coming from their Imagineering division, which I'm guessing will stimulate demand from outside collaborators, as well as from employees coming out from California, etc. — so, a lot of professional types looking for decent accommodations."
Has Walt Disney Co. started hiring for the Lake Nona relocation?
The Walt Disney Co. has listed two jobs searches within its Disney Imagineering division:
New experience development executive
Walt Disney Imagineering Technology Studios executive
How many Walt Disney Co. jobs will be relocated or created in Lake Nona?
The exact figure of how many jobs will move to Florida is unknown. However, experts expect it not to be a complete relocation, and some indication from social media and sites closely following the parks say some California-based workers have chosen not to move.
In fact, the industry benchmark for corporate job moves is that roughly 20% of the people currently employed will be offered a relocation package, site selection expert John Boyd, a principal at Boca Raton-based The Boyd Co. Inc., who is not involved in Disney's relocation, previously said. The rest will be filled by new hires in Orlando, which means Disney may be looking to fill as many as 1,600 jobs locally.
Is The Walt Disney Co. getting any tax credits for the Lake Nona relocation?
The state of Florida's program requires capital investment of at least $25 million and at least 100 net new jobs. Disney can get as much as $570 million through the program paid out over 20 years.
There does not appear to be any change in the status of that credit. Officials with the state were not available for comment.
What else is happening around The Walt Disney Co. in Orlando?
Most notably, Disney is caught in the middle of a feud with Florida Gov. Ron DeSantis. In April, DeSantis signed a law that dissolved the Reedy Creek Improvement District, a governing body of the Walt Disney World area.
The issue has raised concerns of potential increased taxes for residents of Orange and Osceola counties. It has even resulted in a lawsuit that since has been dismissed. In addition, the status of nearly $1 billion in outstanding bonds owed by Reedy Creek is in limbo, which could lead to more issues in the ongoing dissolution.