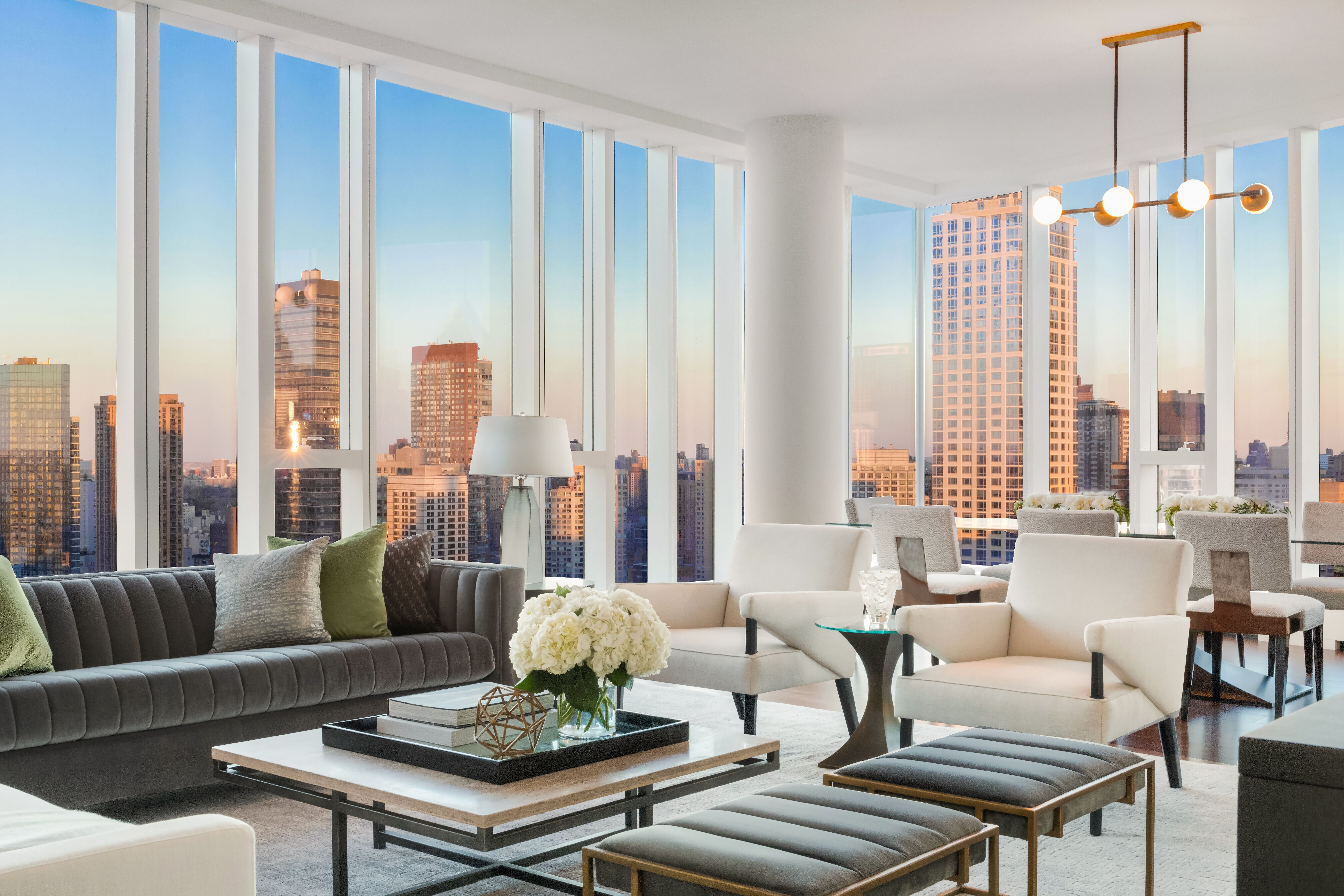 Although office rents have slumped or remained flat since the Covid-19 pandemic, Class A office space is overall faring better as tenants globally pick trophy office locations.
Jones Lang Lasalle Inc. (NYSE: JLL) found in its recent Premium Office Rent Tracker, which examines markets containing office properties with occupancy costs of $100 per square foot or more, that rents for the most premium office space have fallen slightly in major office markets since 2020 by an average of 0.8%. That's compared to a decline of 0.7% in net effective rents for the broader Class A office market.
At the end of 2020, rents for premium office space fell in major markets by about 3% from 2019, JLL found. The firm's 2021 report examined occupancy costs of premium office space in 127 markets and submarkets in 112 cities around the world.
New York's Midtown submarket is tied with Hong Kong's Central submarket as the world's most-expensive office market this year, with premium office occupancy costs at $261 per square feet, JLL found. That's an increase from last year, when New York's Midtown was $235 per square foot in occupancy costs for premium office space.
Jeff Eckert, president of U.S. agency leasing at JLL, said it varies widely by metro area but, in the United States, several Class AA, top-of-the-line, office buildings have been able to push rents as tenants in the market compete for top-tier space. That includes markets like New York, Miami and Dallas, he said.
"That's not the case in every market," he continued. "Certain markets are just a little bit further behind in the road to recovery."
In the U.S., Silicon Valley is the second-most-expensive premium office submarket, with that space averaging $174 per square foot in occupancy costs. Other top premium office submarkets in the U.S. include:
Midtown South in New York, at $148 per square foot
Westside in Los Angeles, at $110 per square foot
Cambridge, Massachusetts, at $106 per square foot
Downtown in New York, at $106 per square foot
San Francisco, at $103 per square foot
Beijing's Finance Street and central business district, London's West End, Tokyo's Marunouchi submarket, and Pudong in Shanghai were among the most expensive premium office submarkets internationally this year.
JLL's analysis looked at the most upscale office space in individual submarkets. In Q3, direct asking rents for office space market-wide in New York and San Francisco were slightly more than $80 per square foot, for example.
Technology and professional services firms continue to dominant the premium office leasing sector. Tech firms accounted for the most expensive space in 17% of the markets analyzed by JLL, while professional and business services pushed premium rents in 17% of markets.
"This sector's impact is more pronounced particularly in the world's most affordable 'value' markets [defined as $60 per square foot or less annually], of which firms in this sector represent the premium space in 20% of the market," the report notes.
Eckert said, based on conversations with clients, he expects the first half of 2022 to see a rebound in office activity. What happens with the recently discovered Omicron variant of the virus remains an X factor. But, Eckert said, companies are eager to get employees back into the office, even if under a hybrid schedule.
Once more companies are back in the office on a more regular basis, that's expected to help propel office leasing, which may eventually help push rents, too. While the flight-to-quality theme will pervade, Eckert said growth in the top-tier office market should eventually trickle down to B-plus and B office properties, too. Those properties have struggled more than their Class A counterparts during the pandemic.
Source: https://www.bizjournals.com/orlando/news/2021/12/06/report-rents-in-premium-office-buildings-are.html