1. Job Market
The Orlando job market is ranked 2nd in the nation according to Indeed's 2017 "Best Cities for Job Seekers" chart, earning nearly perfect scores in Job Market Favorability and Job Security and Advancement. Orlando also ranked 3rd out of 150 cities overall on Wallethub's Best Cities for Jobs and 2nd out of 150 in their Job Market category. Wallethub also named Orlando #1 for Most Job Opportunities. As an expanding metropolis, Central Florida has a diverse assortment of job offerings to match many backgrouds and experiences, making it a great place to settle and start a new career or advance in a current passion.
2. School Systems
(Pictured Above: Lake Highland Prep)
When choosing a home, finding a school for your children is just as important as finding a job. Central Florida has you covered there, too. GreatSchools.Org gave scores of 9's and 10's to 39 schools (elementary-high) in Orange County public schools alone. Orange County is also populated with 169 private schools, including some of the top in the state, Lake Highland, Trinity Prep and Bishop Moore.
3. Family-Friendly
Orlando wouldn't call itself the "tourism capital of the world" if it didn't have the stuff to back it up. And boy, does it have the stuff! Check out a few highlights below.
1. Disney's Magic Kingdom
2. Disney's Epcot
3. Disney's Animal Kingdom
4. Disney's Hollywood Studios
5. Disney's Typhoon Lagoon
6. Disney's Blizzard Beach
7. Disney Springs
8. Universal Studios
9. Universal's Islands of Adventure
10. SeaWorld Orlando
11. Aquatica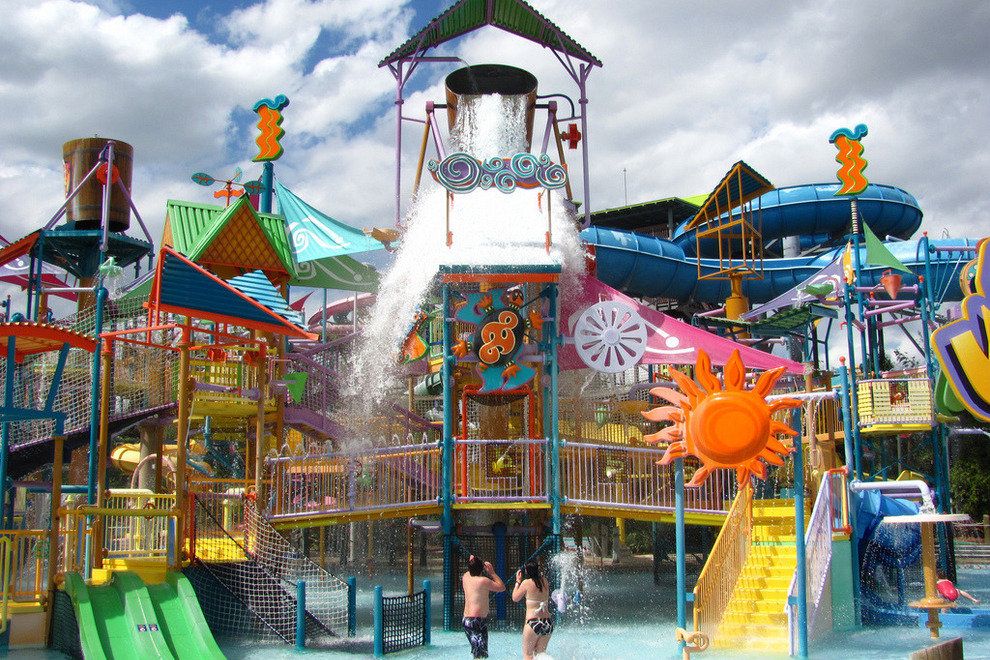 12. Discovery Cove
13. Legoland
14. Fun Spot
15. Gator Land
16. Wonderworks
17. Orlando Science Center
18. Kennedy Space Center
19. Madame Tussaud's Wax Museum
20. Holy Land Experience
4. Beautiful Beaches
(Pictured Above: Clearwater Beach)
Best part is they're close enough for a day trip! Pack up the fam and a cooler and hit the waves for an afternoon. Hang out on one of the many famous boardwalks, check out Daytona Beach Bike Week or grab a drink at Coconuts. Bonus: (almost) year round in Florida is ideal for a quick dip in the ocean. Check out these beaches that are within driving distance from Orlando.
1. New Smyrna
Distance from Orlando: 56.8 Miles (1 hour 7 mins)
2. Daytona Beach
Distance from Orlando: 66.7 Miles (1 hour 6 mins)
3. Cocoa Beach
Distance from Orlando: 59.8 Miles (1 hour 5 mins)
4. Clearwater Beach
Distance from Orlando: 108 Miles (2 hours 23 mins)
5. Good Ol' Southern Charm
Last, but certainly not least, one of the very best things about Florida is... the people! Florida is known for it's relaxed, laid-back lifestyle and southern hospitality (not to mention, it's southern cooking!). Life is a little slower here, in a good way. It's not uncommon for people to greet new neighbors with freshly-baked cookies or homemade pies like in the movies. Neighbors actually know their neighbors and most even call them friends. It's hard not to be in a good mood when it's blue skies and sunshine pretty much year round!
Looking to move to or in Central Florida?
Want more information on Central Forida?