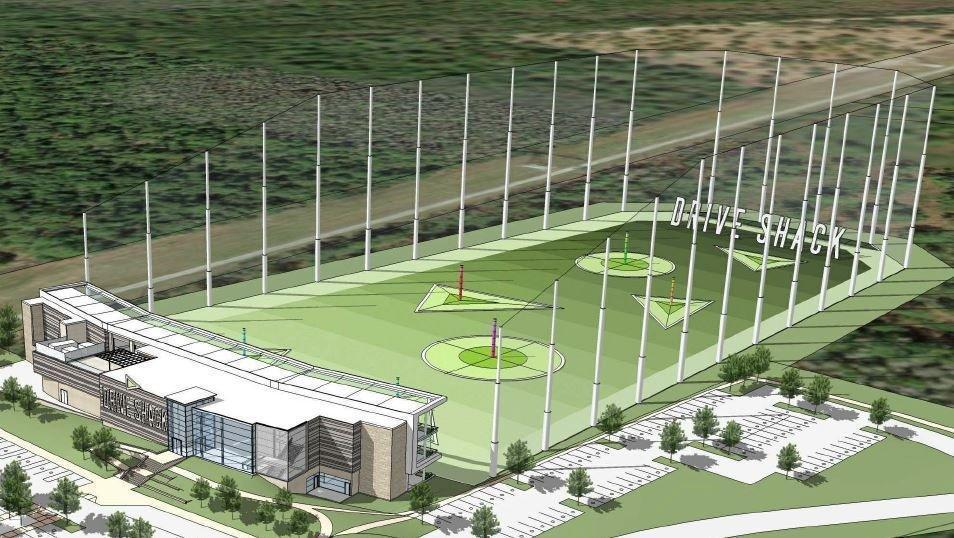 Lake Nona is "Teeing Up" to Become Leading Sports and Performance Destination
Staying true to it's health and wellness roots, the Lake Nona Sports and Performance District has just been issued permits good for $10M to begin construction on it's newest project, Taylor Made's Drive Shack. The 3-story, 57,000 square-foot driving range will join the United States Professional Tennis Association (USPTA), The United States Tennis Association (USTA), a 23-acre Orlando City Soccer Club training facility, the Johnson and Johnson Human Performance Institute and, of course, the Lake Nona Golf and Country Club. It's presence in the community will help shape Lake Nona into the "progressive city of the future anchored by clusters of excellence in health and wellness, sports, education and technology" it hopes to be.
The project will also include a restaurant, lounge, bar, hitting bays and meeting spaces. According to the Orlando Business Journal, it will be built on a 15-acre site on the northwest quadrant of State Road 417 and Lake Nona Boulevard. The full project is expected to total $15M -$25M to complete. Stay tuned for construction updates!
Have questions about the Lake Nona Area or the Sports and Performance District? Contact Us!
Want to move to the area? Browse our Lake Nona Listings